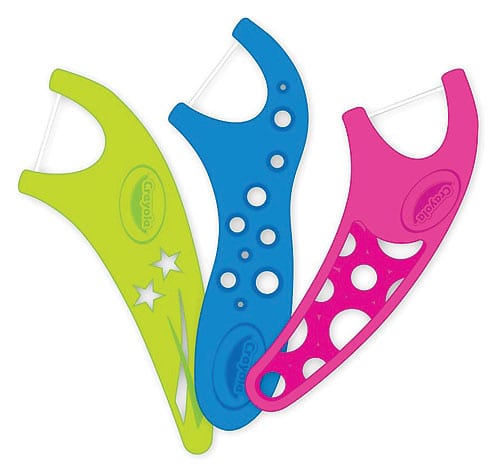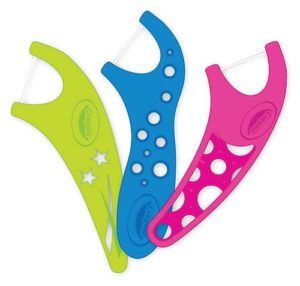 Flossing is a key part of maintaining a healthy mouth and a beautiful smile. But let's be honest, flossing is not very high on the to-do list. Sometimes, it takes so much effort to get your child's teeth brushed at night, that adding flossing would be just too much. So here's a tip: Only floss your child's teeth that are touching.
If your child's teeth are not touching, you don't have to floss. Make sure to brush really well, and brush along the gumline especially, but you only have to floss the teeth that are close together. Typically the front teeth, and the very back teeth are the only ones to touch. The most common place we see cavities in younger children (age 3-6) is between the baby molars. These four places often get food stuck between the teeth, and with four swipes of floss, you can prevent cavities easily. However, a lack of flossing, can cause these four places (or 8 teeth touching) to multiply to 8 cavities quickly! When flossing your child, make life easier on yourself and buy some of the little flossers (see photo above). Just be sure to wipe it between each tooth you floss or else you will just be spreading around the plaque.
To prevent those cavities between the teeth in the back molars, make sure to limit any sugary drinks, especially juice, Coke, Kool-Aid, sweet tea, and sports drinks. In fact, organic, no-sugar added apple juice (although healthier in general) has even more sugar than Coke! So we recommend water throughout the day and reserve white milk for meal times. The amount of time that the sugar is in contact with the teeth (less is best!) is the key to making sure your child does not get cavities.
As always, if you have any questions, or would like to schedule an appointment, please call 205-419-7444.
Dr. Baxter